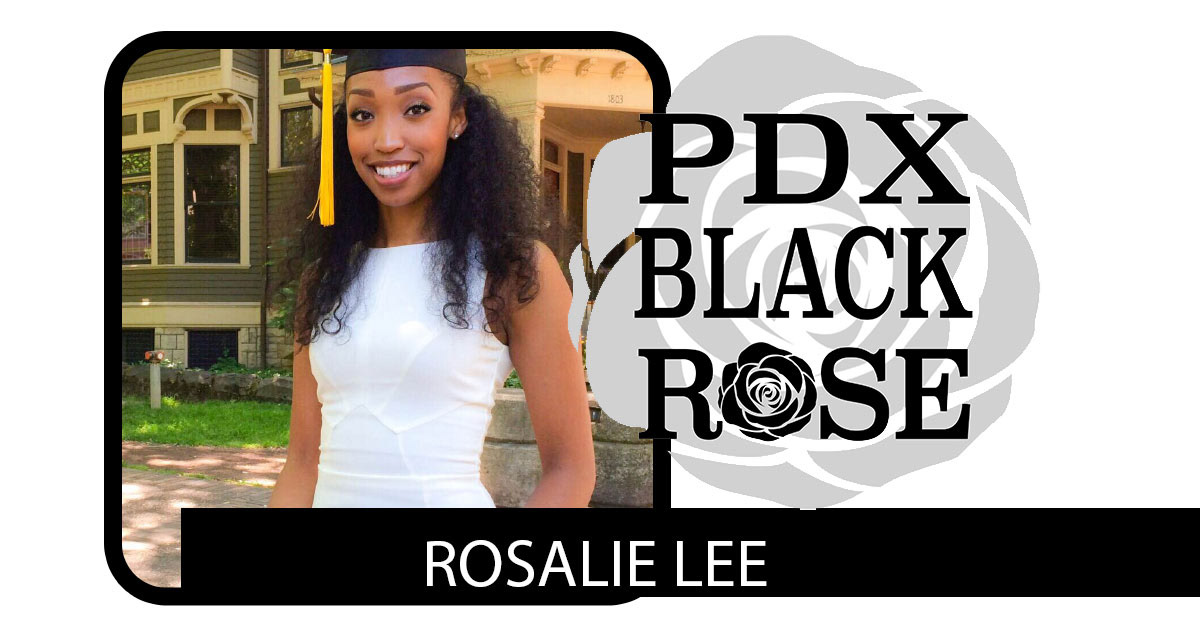 Rosalie Lee knows how to hustle. As a behavioral interventionist serving kids with chronic illnesses and disease, Rosalie's lived experience prepared her for the rewarding yet gut wrenching work that was to come. Working her way through school as a model, volunteer, and student researcher at OHSU all while starting her organization Spare Change primed her for a non-stop 24/7 occupation of service. However, even if you love the work you do, it doesn't mean that you won't get mentally, physically and emotionally burned out. In this interview, Rosalie and I discuss how her experience as a first generation girl from the Philippines by way of Korea and Japan ushered her into womanhood advocating for others in a system that fails too many. Now with extra time on her hands from COVID's effects, I was able to catch up with Rosalie to reflect on her journey of advocacy, health and self-hood up until now and what she envisions for the future. 
I jumped out of my comfort zone to become a software engineer because I was excited to see how technical and soft skills would complement one another. I have always been endlessly curious about code since I discovered tinkering with the HTML and CSS on Myspace could buy me temporary social clout. These days I code because I enjoy generating new ideas and devising solutions to solve complex problems. I excel at strategy, project design, development, and research. I find cognition, motivation, learning, and human behavior extremely fascinating. 
After 13 years working closely with; adolescents, families, healthcare providers, and community partners, I champion human-centered care models built on strong, evidence-based interventions and practices. I thrive by learning new technologies, finding creative solutions, driving equitable work culture, and working on diverse teams. My colleagues would describe me as a driven, resourceful individual who maintains a proactive attitude when faced with adversity. 
Currently, I'm seeking opportunities that will allow me to develop and promote technologies that are innovative and benefit human health/well-being. Specific fields of interest include AI/ML Software Engineering, Developer Advocacy, Human Factors Engineering, and UI/UX Design. 
• Languages: JavaScript, HTML, CSS 
• Frameworks/Libraries: React/Redux, Gatsby, Express 
• Databases: SQL/PostgreSQL, MongoDB 
• Version Control: GitHub 
• Tools: Node JS, Heroku, Slack, Git, Netlify, VS Code, Compass, Postman, Repl 
• Dev Practices: TDD, Mobile First Design, Pair Programming, Agile 
• Testing: Jest, Supertest, QUnit, Travis CI, Github CI 
• Current Educational Focuses: React Hooks, AI/ML, BDD 
AKA/Misspellings: Rosa Lee, Rosalee Lee, Rosalie Le, Rosaline Lee, Roselina Lee, Roseline Lee 
2:38 It's been painful trying to figure out what to do with a lot of time 
4:15 Hierarchy of needs… Self-Actualization is difficult 
5:31 I'm a Behavior Interventionist – serving kids with chronic illness and disease 
7:25 I was on call 24/7 doing behavioral intervention helping these families meet their basic needs while trying manage a complex chronic condition 
8:58 I really believe these parents are doing the best they can with what they have…a lot of people are failed by the system. 
11:16 I was modeling, a student, volunteering, working as a student researcher and when I started spare change 
12: 58 Immigrated with Mom when I was younger (watching her navigate the system not speaking English well) 
17: 20 They call it code switching (getting lost in code switching) 
22:05 I was born in the Philippines and we hopped skipped to Japan, Korea. Lived in California, Texas, Iowa, Oregon 
25:02 I thrive off of green spaces (Portland stuff), Safety net of resources in Portland 
Medium: https://medium.com/@rosalielee