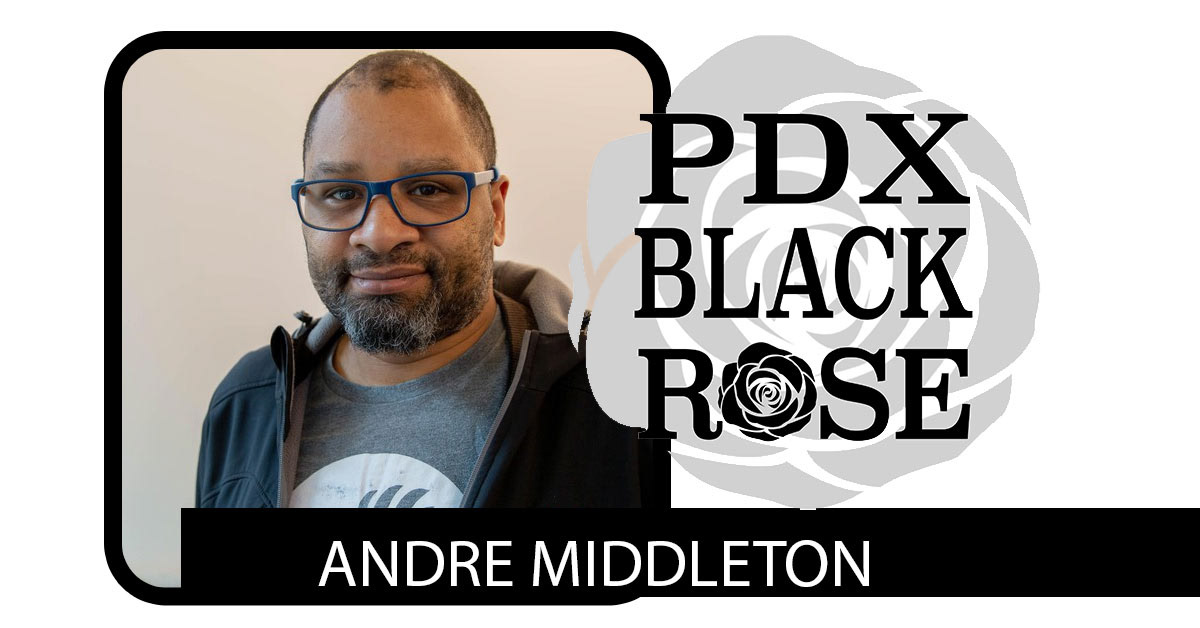 Andre Middleton
 joins us on the podcast. He is another Black Portlander doing big things in the city. He is the Executive Director of 
Friends of Noise
. It is a non-profit whose mission is teach kids the technical skills to produce and put on events. They not only give them the tools to succeed, but they also build the events with them. When students show promise, they will help be in the pipeline for freelance work. Friends of Noise creates an ecosystem where kids learn how to put on events, they practice the skills, and then they get paid to do it. They do this to combat the nepotism and barriers to access that other communities often have to gain the skills to be successful. 
There are many programs like this available in Portland that you quite often do not see available in other major cities for Black communities. 
Andre is originally from New York City, and he saw the power of community and how support solidarity and support builds sustainability. To Andre, it is a simple concept. He thinks 
Pitch Black
 is a perfect example. Having an idea people can build a community around, put money towards that idea, and let the person with the idea pursue the idea. 
Unfortunately, Covid-19 has really impacted the things that he does because he main thing is to bring people together and give them opportunities. All the events and activities that he had lined up are either canceled or postponed indefinitely. 
He got started on this journey to feed his desire to give back when his mom – who is a Special Education Teacher – got him to be a chaperone. From that position he moved on to working in public broadcast where he helped highlight stories in the community. He landed a job with 
RACC
 where he was tasked to help others find opportunities for funding in the arts. From his work , he saw gaps in access to space and resources for people to pursue their ideas and passions. As a result, he used his resources and platforms to lower that bar of access. He gives people the tools to pursue the dreams and be sustainable. 
Other links to check out: