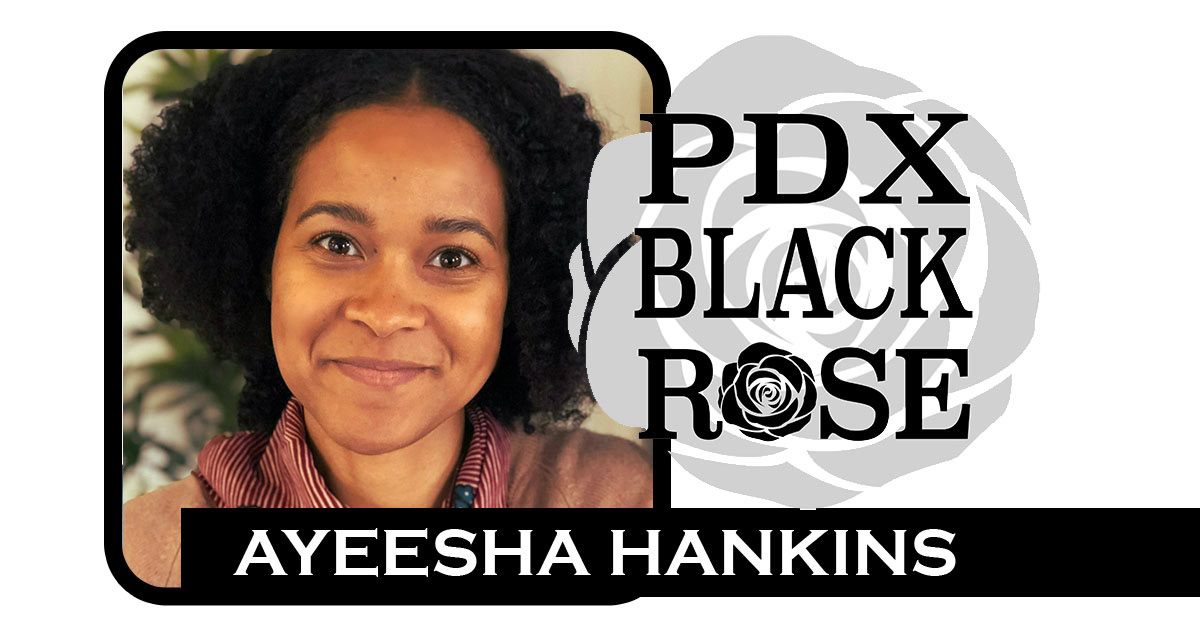 Ayeesha Hankins (@ayeesha.hankins) from Ayeesha Hankins LLC  joins us on the PDX Black Rose Podcast for a great conversation about being Black in Oregon, self agency, and more. Originally from Anchorage, AK. She and her husband have been living in Portland, OR since 2018. Her family has roots in both cities, but Anchorage is the place she calls home. Since moving to Portland, Dr. Hankins started an online business that provides research-based individual and group coaching services to help driven and growth-minded Black women 10x their confidence and believe in their capabilities, so they can achieve their life goals. 

Dr. Ayeesha Hankins LLC was started in January 2019, with the purpose of helping Black women who feel weighed down by self-doubt, fear, or past failures learn how to build their confidence, so they can dump the limiting beliefs, reclaim their life goals, and make BIG moves towards their dreams. After working with dozens of women, particularly Black women in a 1:1 capacity and small group setting Dr. Hankins found that it's real: goals present gaps. A gap between our current self and who we want to become, a gap between our present abilities and future capabilities and a gap between our comfort zone and zone in which we grow. In order to accomplish our goals, we HAVE to be able to bridge these gaps. That's where Dr. Hankins comes in! She is a success strategist (and emphatic encourager) and she helps women achieve more. She also realized that Black women share a common goal: "we want more for ourselves and our families" 

3:49-4:01  "I think there's an outrage because of racism and the brutality that we've all seen unfortunately on our phones and on the tv but also a lot of grief, right? With the shared experience in some of that, it's incredibly saddening." 
4:20-4:32  "What can I do at an individual level, at a collective level in my own community in terms of raising awareness, creating more agency in the Black community, and using my voice? 
12:30-12:42  "I do have a footing still in Portland State University doing research around students of color, student success and really how our self perceptions impact our performance, even in the classrooms" 
19:30-19:41 "In those formative years I was around family, on the family compound, I had a strong sense of Black identity, Black self love, all of that just growing up in that microcosm" 
25:32- 25:48  "It's super comfortable to put a sign in your window or in your yard but it's much more difficult to have to learn and unlearn some things, to have to have conversations that maybe you don't feel fully equipped to have but you have a conviction that maybe they need to be had"